How To Copy Gmail Contacts To Icloud
While you can sync both Gmail and iCloud contacts to one iPhone, copying Gmail contacts to iCloud was until now only possible via exporting the Gmail contacts to a vCard file on a computer and then manually importing the contacts to iCloud. Using the latest version of CopyTrans Contacts, you can now easily copy contacts from a Gmail account to iCloud in just a few clicks.
Here's how to copy Gmail contacts to iCloud
Download CopyTrans Contacts from the following page:
Copy Gmail contacts to iCloud

Install the program. If you need help installing CopyTrans Contacts, please refer to this article

Run CopyTrans Contacts and connect the iPhone, iPad, or iPod Touch

You would fist need to connect both the Gmail and iCloud accounts with CopyTrans Contacts. To do so, go to "More > Cloud setup"

Click "+ New connection" and select "Gmail"

Enter your Gmail account credentials, and give the connection a name, for example "Gmail account". Make sure that the "Contacts" box is checked and click "Add account"

NOTE: If you experience trouble connecting your Gmail account, please read this article.

Now connect the iCloud account by clicking "+ New connection > iCloud"

Enter your iCloud account credentials, make sure the box next to "Contacts" is checked and click "Add account"

NOTE: If you experience trouble connecting your iCloud account, please read our troubleshooting article.

Close the Cloud setup window and let your iPhone data load fully. You can now see both your Gmail and iCloud contacts in CopyTrans Contacts' main program window. The Gmail contacts will be marked with a small envelope icon, while the iCloud contacts will be designated with a small cloud icon

To copy the Gmail contacts to iCloud, simply select the respective contacts, right click and choose "Copy to…". Then select the iCloud account.

NOTE: By selecting "Copy to… > iCloud account" you will essentially copy the selected Gmail contacts to iCloud. The copied contacts are kept in the Gmail account. You can instead choose "Move to… > iCloud account" which transfers the selected contacts to iCloud and deletes the original entries from the Gmail account

All selected Gmail contacts are now copied to iCloud. You can verify this by the small cloud icon which now appears next to the copied contact entries

If you enabled Gmail contact sync on the iPhone, you can avoid the same contact from being shown twice on the device by disabling the Gmail contact sync. To do so, on the iPhone, navigate to "Settings > Mail, Contacts, Calendars" and tap the Gmail account which you use to sync contacts

Place the Contacts slider switch from ON to OFF and tap "Delete from My iPhone". Make sure you have all of your Gmail contacts loaded up in iCloud before tapping "Delete"

Finally, if you no longer wish to have the Gmail contacts listed in CopyTrans Contacts, navigate to "More > Cloud setup"

Select the Gmail account, uncheck the box next to "Contacts", and click "Apply".

After you restart CopyTrans Contacts you will only see the iCloud contacts
Gmail is built on the idea that email can be more intuitive, efficient, and useful. And maybe even fun. After all, Gmail has: 1. Less spam: keep unwanted messages out of your inbox. Mobile access: get Gmail wherever you are, from any device. Customizable tabs: you can see what's new at a glance and decide which emails you want to read. How to transfer contacts from gmail to icloud. ANDROID TO IPHONE!THANKS FOR WATCHING!!
Click on the "Mail" drop-down menu at the top left of the Gmail interface and select the "Contacts" panel. Click on the "More" button to choose 'Import Contacts'. On the next window, tap "Choose file" and browse your computer to relocate the iCloud contacts that you have saved in the folder. In the list of email accounts, find the one from which you need to copy your contacts. Tap on it and look for the Account Settings section. Next, find the Save Contacts toggle and enable it. Outlook will ask you whether you want to save contacts from Exchange to your iCloud account. Sync your contacts: If you already use contacts in your Google Account, like in Gmail, they'll automatically show on your Android phone after you sign in. If your contacts are on a SIM card, learn how to import contacts from a SIM card. Copy your music.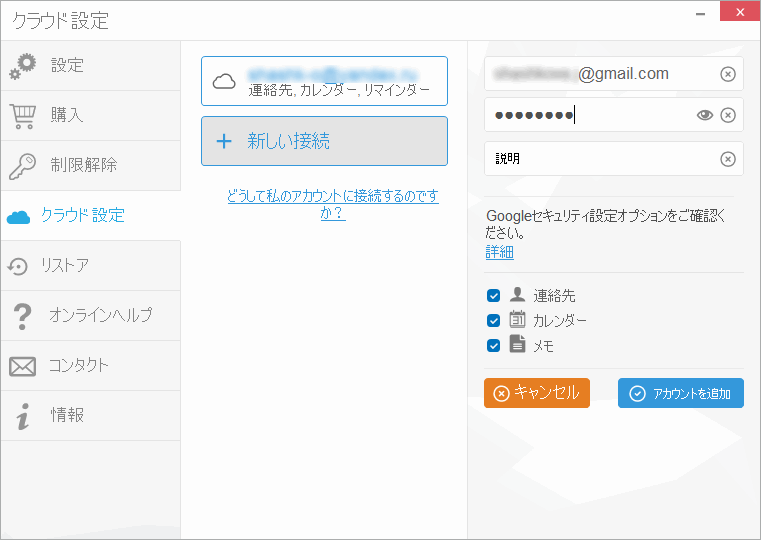 Transfer Gmail Contacts To Icloud
This is how to copy Gmail contacts to iCloud via CopyTrans Contacts.